Heroes Leaning Forward
HEROES LEANING FOWARD INITIATIVE
HEROES LEANING FOWARD INITIATIVE
PROBLEM-Many Soldiers transitioning out of the military has an misconception of the amount of job opportunities available for them based on their military training. Soldiers reintegrating into the civilian world have not had the opportunity to complete a proper civilian soft skills adjustment period. This has caused some Veterans to have an issue readjusting into the civilian workforce and lifestyle.
​The military dedicates nine weeks to convert civilians into soldiers. During this time you are away from your family, friends, and loved ones and relocated to a remote training environment. This same process has to be reversed in order to changeover the soldier's military soft skills back to civilian soft skills and understanding civilian culture.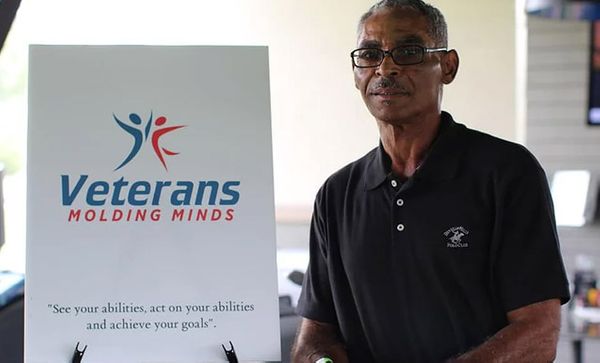 Solution-Veterans Molding Minds provides a 12-week training course for military personnel transitioning out of the military.
We walk them through 3 levels of transition
The Assessment-Post service assessment of Veteran skills; 12-week training program that Veterans graduate to become HLF Consultants. We also connect them to a VM2 case manager to ensure they receive all the VA benefits they're entitled.
Corporate Matching-Where HLF Consultants are matched /hired to provide Executive leadership assessments and training of local businesses, groups and organizations.
The Community Connection-Workforce Development Training & Mentoring Program that provide wrap-around services for productive citizens enrolled in vocational training activities, curricula and programs. We train Veterans on how to effectively use their current leadership and team building skills to mentor and motivate citizens and youth attending vocational and entrepreneurial training programs. We also provide job placement assistance for Veterans and citizens enrolled in our programs.
We've Raised over $2,100! - Our Goal $624,000
The first 90 days of separation from service is the most crucial period where the transformation process begins. If we can be proactive instead of reactive, we could reduce the suicide rate, divorce rate, many cases of anxiety and depression and prevent some of our Veterans from homeless situations.